Education Grants & Indigenous Scholarships
With the support of our dedicated Employment & Training Committee, industry partners and deadly groups, PCCC is increasingly able to provide education and scholarship programs to help First Nations Bailai, Gurang, Gooreng Gooreng & Taribelang Bunda peoples achieve in their fields of excellence.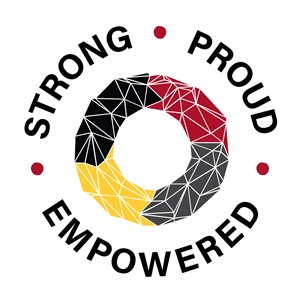 PCCC supports three priority programs:
Back to School Assistance

Enhancement, Political, Social Cultural Engagement and Sporting Scholarship

Tertiary Education Scholarship
PRIORITY PROGRAMS
Education Priority 1. – Back to School Assistance Education Program 2024 (NOW OPEN)
The Back to School Education Program is designed to provide assistance to Port Curtis Coral Coast Native Title Claimant families or carers, who have children attending School, from Prep through to Grade 12.
The program helps with the purchase and/or payment of school fees, school uniforms and school materials such as stationery and textbooks. This 2024 Back to School round has changed, and we will be issuing Gift Cards by registered mail within Australia.
Please read the Back to School Education Program Terms and Conditions
If new to applying, please complete the application for New Applicants
If previously applied, please complete the application for Continuing Applicants
Ensure the entire application is completed before sending back to PCCC
2024 Applications closed 5pm, Friday 2nd of February 2024.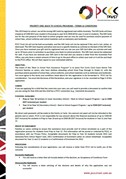 Funding Guidelines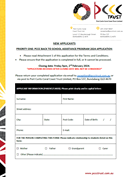 New Applicants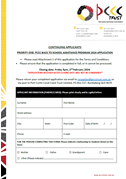 Continuing Applicants
Education Priority 2. – Enhancement, Political, Social Cultural Engagement and Sporting (CLOSED)
Thirty (30) grants of up to $3,000 each student per academic year
To improve the educational outcomes for its members PCCC Ltd Board has identified – Enhancement, Political, Social and Cultural Engagement and Sporting as a central plank in its foundation of programs being offered to its membership.
Please Read through the Funding Guidelines before starting your application.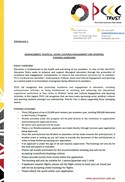 Funding Guidelines 2023
Education Priority 3. – Tertiary Education Scholarship Assistance Program (CLOSED)
Twenty-four (24) grants of up to $5,000.00 per annum
Priority Three is made available for PCCC members who are engaged in Cert IV, Diploma and  tertiary education at undergraduate and post-graduate levels, including Higher Degree Research students. 
Before completing and returning the form you must:
Read and meet the PCCC Ltd Funding Guidelines (see Attachment 1)
Ensure the entire application is completed by completing the Checklist on Page 4
Applications for Priority Three Assistance Program are no longer being accepted at this point of time.
Further queries, please contact Port Curtis Coral Coast Limited office on (07) 4167 0037 or reception@pccctrust.com.au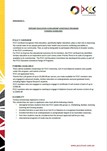 Funding Guidelines (PDF)
       
2022 Isis Central Sugar Mill Scholarship (NOW CLOSED)
PCCC Trust Ltd and Isis Central Sugar Mill have two scholarships available to PCCC people enrolled in or planning to enrol in a full-time undergraduate academic program at a University in Queensland.
Two (2) annual grants of up to $10,000.00 per person and four weeks paid vacation placement with Isis Central Sugar Mill are available to successful PCCC applicants.
If you identify as a Traditional Owner of the Port Curtis region and are studying full time at a QLD University, please have a closer look at these deadly scholarship opportunities.
Applications closed: 31st January 2022