Apprenticeships, Bursaries, Scholarships & Traineeships

Trainee Health Worker (Identified) 
Location: Townsville, QLD (Based on Palm Island)
About the Role
The Cultural Assessment and Liaison Team is currently seeking to recruit a Trainee Health Worker - Health Worker (Identified) to their team on a permanent full time basis
Click here to view position description & apply today
Application Close: 12th July 2022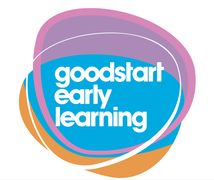 Early Childhood Educator Traineeship – First Nations Identified Position
Location: Townsville, Qld
Our traineeships are the best way to fast-track your career. We will provide you with the real skills and experience needed to succeed when first starting your career.
AFL SportsReady currently has an exciting position available for someone wanting to pursue a career in the Childcare industry. 
As the successful applicant, you will:
Work on-site with Goodstart Early Learning
Study for a fully funded accredited qualification: Certificate III Level Early Childhood qualification
Be supported by dedicated AFL SportsReady First Nations Mentor
DUTIES & RESPONSIBILITIES:
Maintain a safe environment for children, families and team members
Comply with National Quality Standards (NQS) and Goodstart Policies, Procedures and Requirements
Use and implement the Goodstart Practice Guide to support the Senior Educator/Teacher in the delivery of high-quality educational program and practice in the room
Build and maintain strong, positive relationships with children and families
Actively contribute to the education program in the room and the Centre team
Support a culture of reflective practice and ongoing continuous improvement
Contribute to a professional and positive work culture
For further information and to apply, CLICK HERE 
Closing date: 31st July 2022
Indigenous Customer Service Traineeship | Westpac | Identified
Location: Cairns, Qld
The Opportunity
This position provides Aboriginal and Torres Strait Islanders an opportunity to engage with their local community as a Bank Teller. As the face of Westpac Bank, you will provide customer service, conduct banking transactions, assist with general enquires and market Westpac products and services. National Traineeship wages and conditions apply.
Duties:
Provide face-to-face customer service in branch to personal and business customers
Pitch sales of Westpac Group products and services and refer specialist enquiries
Produce financial reports, transaction summaries and balance sheets
Assist management and team with daily administrative tasks
Conduct banking transactions, cash handling and EFTPOS
For further information and to apply, CLICK HERE  

APS5 Indigenous Traineeship Support Officer (Identified)
Location: Cairns, Qld 
Our Federal Government client is seeking an APS5 indigenous Traineeship Support Officer who will support multiple trainees across different teams.
About the role:
Coordinate and/or implement a range of learner needs assessments
Monitor trainee engagement, progress and activity completions to identify opportunities for early intervention
Assist with the integration of formal training and assessment activities and on-the-job activities
Schedule and coordinate internal and external courses and work experience placements
Provide administrative support to others by assisting with coordinating events, booking travel, acquitting expenses
Manage (or assist with) traineeship processes, such as enrolments with third-party training suppliers, contract management and evaluations
Manage a wide range of student enquiries and appropriately manage confidential records
For further information and to apply, CLICK HERE 

2 x Indigenous Traineeships available in Certificate III or IV in Business (Identified)
Location: Toowoomba, Qld
We are seeking motivated and determined individuals to participate in our current business traineeship opportunities in Chinchilla, QLD. If you have been looking to attain formal qualifications in Business, then this might be your lucky opportunity. If you are a passionate individual with a deep care approach to providing solutions, then we want to hear from you!
  
You will complete a Certificate III Business Administration over 12 - 24 Months through a combination of formal training with a Registered Training Organisation (RTO) and practical on-the-job experience with our clients. As part of this program you will gain Personalised support, guidance and coaching from the program's indigenous mentors. 
Duties and Responsibilities:

Undertake guided study in a Certificate III or IV in Business over the course of the Traineeship
Customer Service to the client and other stakeholders
Responding to any help desk enquires
Sorts incoming mail for distribution and dispatch outgoing mail
Assist the internal site management team acting as the conduit for client requests as well as other requests as required
Full compliance and consistency with the contract and company business systems
HSE policies and procedures are met and maintained by all stakeholders
Provide handyperson support when necessary
For further information and to apply, CLICK HERE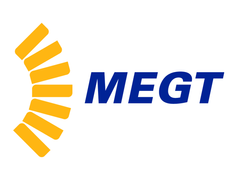 Business Traineeship (Identified) 
Location: Cairns, Qld 
The ANZ bank have an exciting opportunity for an Aboriginal and/or Torres Strait Islander to build a rewarding career in an innovative, fast paced, and collaborative environment, through a full-time Business Traineeship.

About the role: 
As an ANZ First Nations Business Trainee, you will complete a Certificate III in Business and learn to provide customers with a seamless branch experience by meeting each customer's end-to-end banking needs across transaction activities. You will also learn to have needs-based conversations with customers and be able to educate them on digital solutions. You will be part of a collaborative team to deliver the best possible customer experience. Moreover, you will learn to coach customers on self-service ways of banking and ensure customers have the best experience possible.
For further information and to apply, CLICK HERE 
Cleaning/Catering Traineeship 
Location: Gladstone, QLD
Duration: 12 months 
For further information & to apply, contact PCCC Employment/Pathways Coordinator Shay Pearce on:
Ph: (07) 4167 0037
Email: shay.pearce@pccctrust.com.au
Health Workforce Scholarship Program
​The Health Workforce Scholarship Program (HWSP) provides scholarships and bursaries to help health professionals in remote and rural Australia retain and enhance their skills, capacity and scope of practice.
Eligible locations:
Qualified health professionals providing primary health care in rural and remote locations in Queensland in a MMM 3-7 location; or
Click here to learn more & apply

Aboriginal and/or Torres Strait Islander Dental Traineeship
Location: St George, Qld 
The School of Dentistry is currently seeking applications from Aboriginal and Torres Strait Islander peoples for a Dental Assistant traineeship at St George. The Traineeship Program is a 12 month development program that offers successful candidates an opportunity to complete a Certificate III in Dental Assisting and undertake on-the-job training in order to become a qualified Dental Assistant.

Key responsibilities will include:
Receive and prepare patients for treatment under the supervision of the Senior Clinical
Assist staff and students in dental treatments and procedures and inform patients of further treatment and courses of care
Prepare and clean-up instruments and equipment before and after treatments
Assist with collection, labelling and dispatch of study models, specimens, and dental work to laboratories
Washing, sterilisation, disinfection and storage of dental instruments and equipment
For further information and to apply, CLICK HERE  

Oil & Gas Career Opportunity - Indigenous Leasehand Traineeship Program
Location: Toowoomba, Qld 
Applications are now open for eligible Indigenous applicants to apply to our fantastic Indigenous Leasehand Traineeship. This program will set you on your way to a career in the Oil & Gas Industry and provide you with the tools, experience, and opportunity to ensure you have support at every stage of the traineeship.
  
The Leasehand position is where you will begin having exposure to working on large Oil & Gas Drilling Rigs, you will be working on rotating rosters in harsh environments and completing all general duties required around a Drilling Rig. These positions are highly sort after and lucrative.
You must meet the following criteria:
Be of Australian Indigenous descent

Have a minimum of Year 10 completion

Positions will be based or mobilise from Toowoomba

Have an interest in developing a long-term career in the Oil and Gas 

Industry

Have a passion to learn and attain a recognised qualification either 

through a Traineeship

Pass Medicals, Drug & Alcohol Testing, and random on-site testing

Great attitude and work performance ethic

Be a team player that is safety conscious

Car and licence desirable
For further information and to apply, CLICK HERE 
TTTT University Scholarship
Location: Gladstone Region
Eligibility
Talent Today, Talent Tomorrow University Scholarship applicants must:
be enrolled at an approved Australian university at HECS census date
be enrolled in either a part-time or full-time undergraduate academic program
provide evidence that they belong to either the Aboriginal, Torres Strait Islander or Australian South Sea Islander community
provide evidence that they or their parents reside in the specified postcode areas of 4680, 4677, 4694, 4695.
Click here to learn more & apply. 

Too see available vacancies, follow this link.