Employment & Training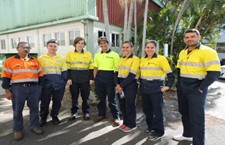 With the support of our dedicated Employment & Training industry partners and deadly groups like Gidarjil, Byellee Aboriginal

Corporate and Taribelang Aboriginal Corporation, PCCC is increasingly able to connect our people with real opportunities on and off country. We are committed to implementing the principals of the PCCC Indigenous Workforce Strategy and promoting career and job opportunities to our membership and broader network.
Family Wellbeing Worker (Identified)
Full Time Temporary November 2021
Based in Cairns
This position would suit an applicant who has previous experience in providing support and implementing case management approaches with families.
The above is an Identified position. It is a genuine occupational requirement that an Identified position be filled by an Aboriginal person or Torres Strait Islander person, as permitted by and arguable under section 25 of the Queensland Anti-Discrimination Act (1991).
Applicants for the above position will:
Demonstrate relevant experience and/or qualifications
Possess a current driver's licence
Hold a current Blue Card (for suitability to work with children and young people)
Closing date for applications: 5pm on Monday, 25 January 2021.

Health Promotion Officer (Male) (Identified)
Identified role
Based in Mareeba, travel as required
Fixed term contract
About the role
The Health Promotion Program Officer will work within the Mulungu's multidisciplinary team to deliver health programs that compliment our aim of providing culturally appropriate health and wellbeing services to ensure that we are building on the social, emotional, physical and active engagement of Aboriginal and Torres Strait Islander people in our catchment area by providing a range of active interventions to 'at risk' and well population groups.
About you
Qualifications of Certificate III or IV in Aboriginal/Torres Strait Islander Primary Health Care – Community Care or equivalent preferred, or preparedness to undertake relevant VET training.
Demonstrated experience working in Healthy Lifestyle or similar Health or Community engagement/development programs, is desirable.
Applications close Monday 11th January, 2021.
For further position description, CLICK HERE
#6746 Tackling Indigenous Smoking - Health Worker (Identified Position)
Location: This position services Napranum and Mapoon
Status: Full Time Contract up to 30 June 2022
About the Opportunity
Reporting to the Team Leader - Tackling Indigenous Smoking (TIS), this position will support the implementation of the TIS program within Napranum and Mapoon by using a variety of strategies including raising awareness of the health impacts of smoking, passive smoking and quitting pathways. The aim of the program is to integrate TIS services as part of the primary health care function in accordance with the model of care promoting and supporting smoke-free strategies within Apunipima and Cape York communities. This position is suitable for applicants residing in Napranum or Mapoon.

About You
To be successful in this role you will have:
Qualifications in Health, Community Development, Community Services and/or relevant experience
Experience engaging with Aboriginal and/or Torres Strait Islander clients, community members and health professionals
Sound interpersonal skills and ability to work with a wide range of clients and local service providers
Understanding of the historical and contemporary issues that impact on Aboriginal and Torres Strait Islander people and their communities, particularly in Cape York
Ability to communicate sensitively and effectively with Aboriginal and Torres Strait Islander people in accordance with community protocols and customs
Current Blue Card positive notice or exemption, or willing and able to obtain prior to commencement
Applications close on Wednesday, 27 January 2021.
For further position description and to apply, CLICK HERE.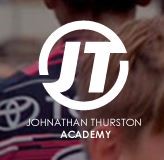 South East QLD Accor Hotels - Indigenous Identified Expression of Interest
This is your opportunity to join AccorHotels - one of the world's leading hotel operators in over 94 countries with over 4,100 hotels across the globe! This expression of interest registration is to engage people that identify themselves as Aboriginal and/or Torres Strait Islander
What you'll need to succeed:
Customer service experience is desired but not required
An interest in serving others and working with great people is desired
A positive attitude with a willingness to learn, grow and adapt to a fast-paced work environment
Be committed to developing an ongoing career within the Hospitality industry
Be able to communicate with a variety of people
Pride in personal presentation is required
Must have reliable transport
For further position description, CLICK HERE
Customer Contact and Quality Agent
Brisbane based role – Gasworks Newstead Office
Suits an experienced finance professional with previous banking experience
12 Month Fixed Term Contract
Job Location: Newstead, Queensland, Australia
About the Role
The purpose of the role is to assist with the uplift of the Banks on-going Customer Due Diligence (OCDD) obligations to ensure compliance with regulatory requirements. This customer focused role will involve conducting outbound and inbound calls to ensure individual and non-individual customer details are current in accordance with BOQ's OCDD standards. These roles will also be required to ensure that customers are directed appropriately for the fulfilment of additional banking needs identified during the course of the interactions.
In addition, this role will be required to complete and report on the quality of individual customer KYC onboarding requirements across the BOQ Group.
 About You
Graduate qualifications in a relevant field (required)(e.g. Commerce, Business, Law, Mathematics, Economics)
Previous experience in a customer service or call-centre
Experience working within a financial institution and ensuring regulatory compliance (desirable)        
For further position description and to apply, CLICK HERE

 Fostering Support Worker
Permanent, full time opportunity
Location: Mount Isa QLD
To be suitable for this position, your qualifications for the role will consist of:
Certificate III in Protective Care, Youth or Community Services or equivalent and/or related experience with a willingness to participate in further training;
Applied knowledge and understanding of child protection and out-of-home care frameworks;
Demonstrated experience in providing training to adults, and providing a range of supports, including behaviour management and stress management strategies
For a further position description and to apply, CLICK HERE
Indigenous Community Sport and Recreation Officer
Location: Goondiwindi, QLD

Full time, Fixed term (until 30/06/21, possible extension pending future funding in 2021/22 financial year)

$24.55 per hour (please note that junior rates may apply)
We are currently seeking an enthusiastic and self-motivated Indigenous Community Sport and Recreation Officer to join our PCYC Goondiwindi Youth Club Indigenous Team. This exciting role will deliver sport and recreational programs to the local community, so if you are passionate about sports and interested in interacting with young people, then we need you!
About You
Working With Children Check (Blue Card) No Card, No Start and Restricted Person legislation applies to all applicants
Minimum Certificate III in relevant area OR at least 2 years' experience in a relevant area
Understanding or the sport and recreation sector
Hold a light rigid driver's licence and a Restricted Drivers' Authority (or ability to obtain if required)
Hold a Working with Children Check/Blue Card (or able to obtain)
Hold a current First Aid and CPR certificate (or able to obtain)
Please note: All PCYC employees are required to complete a National Police Check upon commencement
For a further position description & to apply, CLICK HERE
Closing Date: 17th Jan 2021

Indigenous Student Support Advisor
We have an exciting opportunity for an Indigenous Student Support Advisor to contribute to our commitment. A full-time, continuing position, this unique role will be based at the Cairns campus. 
Part-time (14.5 hours a week)
Location: Cairns, QLD
What you will accomplish in the role
Providing pastoral care for all Indigenous students undertaking studies at JCU, you will assist them to resolve any challenges that may be impacting their ability to stay in study. As a key point of contact you will provide ongoing support, guidance and advice through their journey of learning towards a successful outcome.
Click here for Application Guide

Click here for Position Description
Closing Date: 19-JAN-2021
Indigenous Employment Services
Dry Indigenous Family Community- Central Northern Territory

Assistance with Relocation

Heavily Subsidized Accommodation

5 Days Per Week 

Multiply Positions - CDP Case Mng, Placement Officer, Activity Supervisor/ Work 4 The Dole



Objectively 
The positions are varied, generally being responsible for engaging CDP participants in meaningful activities and case
management while assisting them to build capacity and skills for future education and employment opportunities while ensuring the successful implementation and delivery of CDP.  Including assessing the needs of disadvantaged job seekers, assisting them to gain sustainable employment by preparing and implementing individualised plans, providing employment skills, training, placement case management plans. 
Desirable Skill Set May Incl -  

Relevant Stable Employment History,  
First Aid,  3 Recent Checkable Referees of Direct reports 
Working With Children Clearance 
National Police Clearance 
Current Drivers License 
For a further position description & to apply, CLICK HERE
Indigenous Evergreen Program
The Evergreen program offers entry-level positions in the Australian Public Service (APS) solely for Aboriginal and Torres Strait Islander peoples. You'll gain experience and develop your professional and technical skills as you:
provide customer service from a call centre environment (scheduled phone environment)
help taxpayers meet their tax obligations
provide business support, and
undertake case work
Evergreen Eligibility - To apply for the Evergreen program, you need to meet certain requirements. You must be able to provide written evidence that you:
are of Australian Aboriginal or Torres Strait Islander descent
identify as an Australian Aboriginal or Torres Strait Islander
are accepted as an Australian Aboriginal or Torres Strait Islander in the community in which you live or have lived
are an Australian citizen (section 22 of the Public Service Act 1999 requires APS employees to be Australian citizens).
For a further position description & how to apply, CLICK HERE
Application close at 11.00pm AEDST on 17 January 2021. 

Residential Supervisor (Relocate to Mossman Gorge)
This position is based at the Mossman Gorge Centre (MGC) in Queensland and would be working for the National Indigenous Training Academy (NITA) part of the business.
We are currently seeking a Full Time Residential Supervisor to work with the NITA Operations Manager MGC to plan, manage and implement the delivery of a nationally accredited, high quality, workplace-based training program and related wellbeing support services at MGC that maximises learner outcomes, successful completions and contributes to the strategic goals and objectives of NITA and Voyages.
Essential Qualifications, Experience & Skills:
Certificate III in Community Services or similar desirable
Current First Aid Certificate and Food Safety Unity of Competency
Hospitality experience (highly desirable)
Passionate about training and building staff retention
Functional expertise designing wellbeing programs
Current Manual drivers licence/ MR license an advantage
Working with children certification relevant to Queensland
Click here for other careers with Voyages Indigenous Tourism Australia
Click here for a further position description & to apply

Specialist Health | Indigenous Only
Location
This position is regionally based in Queensland in the Bowen Basin supporting our BMA operations. Fly In Fly Out, Drive In Drive Out and residential arrangements will all be considered.
BHP encourage Aboriginal and Torres Strait Islander people looking to start or continue their career in mining. At BHP we support our people to grow, learn, develop their skills and reach their potential.
BHP are seeking a talented individual to take on several key roles in the BMA Health team with a focus on supporting effective injury management, occupational hygiene, health and wellness.
The filling of these positions is intended to constitute a special/equal opportunity measure under section 8(1) of the Racial Discrimination Act 1975 (Cth), and s105 of the Anti-Discrimination Act 1991 (Qld).
About you
This role is only open to Aboriginal and Torres Strait Islander applicants. To be successful in the Health Specialist role you will have a genuine desire to help people achieve positive health and wellbeing outcomes; combined with a clear understanding of the role that the resources sector plays in health and wellbeing management of our most important asset – our people.
For a further position description & to apply, CLICK HERE
Job Posting End Date:  22-Jan-2021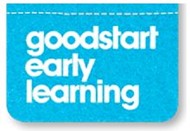 Torres Strait Islander Cultural Liaison
Location: WOREE, CAIRNS, QLD, AU, 4870
About the Role
We are looking for a Torres Strait Islander Cultural Liaison to support the implementation of Goodstart's Reconciliation Action Plans (RAPs) and the further development of cultural safety across Goodstart.
This role is focused on ensuring Torres Strait Islander children, families and Goodstarters experience culturally safe and supportive learning and working environments and to build our connections outside of our centre into the Torres Strait Islander community
*This is an identified Torres Strait Islander position. This role is a full time, permanent position working at our Cairns Head Office*
If you would like a copy of the PD please email Alysse Giudice - agiudice@goodstart.org.au
To Apply & Learn More, Click Here
Apprenticeships, Bursaries, Scholarships & Traine

eships 2020

 
Cafe Trainee - Indigenous Opportunity
About the Opportunity 
You will join a small team who are responsible for operating our Café at the Port Central precinct that is visited by our employees, other employees within the Port Community, as well as members of the public. Working away from the CBD has many benefits – we're keen to make sure that access to wholesome nutritious food and exceptional coffee is one of them!  We're looking for a passionate individual who is ready to start their hospitality career and work towards gaining a qualification. 
As the Café Trainee, your key responsibilities will include: 
Ensuring the café continues to connect personally with its customer base by providing exemplary customer service. 
Ensure you always maintain the highest standards of hygiene and cleanliness whilst complying with Industry standards and requirements. 
Prepare and serve wholesome food that keeps people coming back for more!   
Prepare hot and cold beverages including tea and coffee by following prescribed recipes and preparation techniques for coffee drinks, such as, espresso, espresso lungo, caffe latte, and cappuccino. 
Assist with stock inventory, use of EFTPOS/ cash handling in line with all internal processes and policies. 
About you  
 Our ideal candidate will be an energetic, passionate individual, who is motivated by this opportunity. Are you someone that: 
Has a learning mindset and ready to start their hospitality career or gain a Certificate III in Hospitality 
Has had some experience working in hospitality, however this is not essential  
Is an effective communicator both verbal and written, able to provide a friendly manner especially during busy periods 
Is open to using technology to communicate menus, daily specials and embrace change 
Ability to work in a small team whilst working autonomously 
These roles have been identified for Aboriginal and Torres Strait Islander applicants as part of an EEO measure. 
For further position description and to apply, CLICK HERE
Business Administration Traineeship (Cert III)
Location: Brisbane QLD
Position Status: Fulltime
This is not an identified position; however, Aboriginal and Torres Strait Islander people are strongly encouraged to apply.
Key Outcomes
The Certificate III Business Administration Trainee is responsible for the achievement of the learning outcomes as detailed in the Certificate III Business Administration (BSB30415) qualification.  Specifically, the Business Administration Trainee activities will include: 
Data entry and administrative support
Scheduling meetings and managing calendars
Filing, archiving and records management
Ordering stationery and merchandise
Inventory monitoring 
Support with event management and delivery
Key Criteria
To be considered for the role, candidates must address the following:
A person residing or living in Queensland who has completed a minimum of year 12 education
Ability to satisfy the First Start Program eligibility criteria
Self-starting with the ability take ownership of the role and meet course requirements
Excellent communication and interpersonal skills
Excellent personal presentation
Demonstrated ability to work within a team
A strong sense of respect for confidentiality involving participants in our Community and Government programs
Candidates who have successfully completed the Beyond the Broncos program will be highly regarded
For further position description and to apply, CLICK THIS LINK
COB Friday 29 January 2021.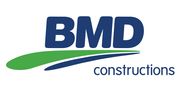 Indigenous Scholarship
About the scholarship 
The scholarship recipient will receive $10,000 paid as a stipend, in four instalments of $2,500 per semester for up to two years, following confirmation of the student's enrolment after the census date of each semester, commencing semester one in the initial scholarship year. 
The scholarship may contribute to Commonwealth assisted fees or provide a study stipend.  
In addition, you will have the opportunity to undertake paid, ongoing casual work experience as an undergraduate while you complete your study. BMD undergraduates don't just work in their university holidays, but rather their teams work with students to arrange flexible, ongoing employment that fits in with their study commitments throughout their degree
Scholarship eligibility and details 
To be eligible, students must:
be of Aboriginal and/or Torres Strait Islander descent
provide written confirmation of their Aboriginal and/or Torres Strait Islander heritage. 
maintain a minimum pass grade to continue to receive the stipend.  
provide proof or confirmation of Aboriginal and/or Torres Strait Islander heritage
be studying full-time (minimum of three units per semester), either externally or on-campus. Students can be studying at any Australian university.  
be entering their third, or halfway through the third, year of full-time study in an eligible bachelor's degree in any of the following streams:

Civil Engineering
Construction Management
Environmental
Safety
As part of the successful student's acceptance of the scholarship, they must agree to promotion of their award of the BMD Indigenous Scholarship through channels including, but not limited to, social media, mainstream media, website content and publications
For a further position description & to apply, CLICK HERE
Application Closing Date: 5:00pm AEST Friday 5 March, 2020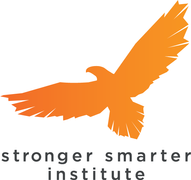 Indigenous Scholarship Senior Project Officer
The role
This is a dynamic position that delivers case management, scholarship and mentoring support to Indigenous women within a federally funded government project.
The Indigenous Scholarship Senior Project Officer is responsible for a broad range of activities within the Teachers of STEM Initiative (TOSI) Project. This role also holds supervisory responsibilities for a small team of Project Officers within the SSiSTEMIK Pathway program. This position is full time for 12 months with the opportunity to extend dependant on funding. 
About you
You will hold a completed Tertiary Degree relevant to the position. A Degree in Education is highly desirable however not essential. A Degree in Social Work, Social Science, Psychology or similar will be considered
You can demonstrate your relevant experience within a similar role
You work in a methodical and practical manner to provide professional and consistent support to people and this is coupled with your ability to problem solve strategically to enable positive outcomes for participants
You have been described as personable, enthusiastic, flexible in your approach and confident when engaging with people from a range of platforms including government and non-government entities
You demonstrate great interpersonal skills. This includes your ability to engage in an intelligent way and work collaboratively to remain solutions focused and strengths based when addressing the needs of the participants of the TOSI program
Have a passion for continuous learning and development
You have demonstrated knowledge and experience implementing ethical applications and are able to deliver projects to meet ethics requirements
You will be results driven, able to work quickly without impacting on the quality or integrity of your outputs
Mandatory Requirements
Have eligibility to work in Australia
Comply with the relevant State or territory requirements for Working With Vulnerable People and Children
Current National Criminal History check or ability to obtain
Hold a Current Driver Licence
To obtain a position description please contact Rebecca at rebecca.kullay@strongersmarter.com.au 
Applications close 5:00pm (AEST) 22 January 2021.
Indigenous Non-Destructive Testing Trainees
Location:Toowoomba & Darling Downs
Work Type: Full Time
We are looking for bright individuals with a strong work ethic who are interested in completing a Certificate III in Engineering - Technical. The successful applicants will complete this traineeship over 12 months while gaining on-the-job experience with an internationally recognised company.
Please note that you must be of Aboriginal or Torres Strait Islander descent to be eligible for this role
Essential Criteria
Drivers Licence
Reliable transport
White Card
Computer literate
Commitment to WHS
Strong work ethic
High attention to detail
Good communication skills
Be able to work at heights and in confined spaces
Be willing to do shift work
Be willing to relocate to Dalby, Miles, Chinchilla or Roma
Desirable Criteria
Working at heights ticket
Confined spaces ticket
USI
EWP
For a further position description & to apply, CLICK HERE

Indigenous Opportunities | Production Mining Traineeship | Blackwater Mine
BHP Mitsubishi Alliance (BMA) is offering two exciting opportunities for Mining Traineeships at our Blackwater Mine Site Operation, Central Queensland. 
About You
We are seeking enthusiastic and motivated individuals wanting to learn new skills and embark on a career within the mining industry; this is an opportunity to be part of something big.
We are eager to engage with people who have a genuine interest in starting a career within Mining, and come from a range of diverse backgrounds. We are looking for adaptable, positive, individuals who are open to exploring the world of mining whilst learning something new every day.
Our successful applicants will possess:
A minimum of Sound Achievement in Year 10 Mathematics and English (or equivalent)
The ability to maintain high standards of safety, equipment serviceability, housekeeping and compliance with specific tasks and procedures
Proven attendance record
Good communication skills both written and verbal
Motivation to learn and develop new skills
The ability to foster a teamwork atmosphere within the work group
A strong commitment to ensuring a safe and health workplace
The following criteria must be met to be considered for these opportunities:
Hold a valid Provisional or Open "C" class driver's license (manual preferred)
An overriding commitment to health, safety, environment responsibility and sustainable development
Must have your own accommodation in Blackwater or nearby townships for the duration of the Traineeships
Strong commitment to your own wellbeing and wellbeing of others
For a further position description & to apply, CLICK HERE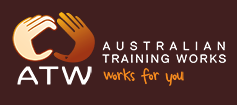 \
Aboriginal and Torres Strait Islander Traineeship Program
Department of Housing and Public Works
Traineeship availability varies by region and will be in the following disciplines:
Business Administration
Community Services
Information, Digital Media and Technology
Social Housing
Traineeships will be available in the following regions:
Central Queensland (Bundaberg, Maryborough)
Northern Queensland (Cairns, Mackay, Townsville, Thursday Island, Northern Peninsula Area)
South East Queensland (Brisbane, Gold Coast, Sunshine Coast)
South West Queensland (Ipswich, Toowoomba)
A combination of full-time and school-based traineeships are available.
CLICK HERE to view position descriptions and how to apply.

Aboriginal and/or Torres Strait Islander Primary Health Care Traineeship
Position Title: Aboriginal and/or Torres Strait Islander Primary Health Care 
Qualification Type: Traineeship
Location: Roma
Mode: School-based
Expected Duration: 12 months
This is an identified position in accordance with the equal opportunity measure under section 105 of the Anti-discrimination Act 1991.
Position Overview:
The purpose of this Aboriginal and/or Torres Strait Islander Primary Health Traineeship in Roma is to provide the successful applicant with the opportunity to develop skills and knowledge through completing on the job working experience and training with an employer whilst completing a nationally recognised course of training through a registered training organisation.
Position Requirements:
To fulfil the requirements of Aboriginal and/or Torres Strait Islander Primary Health Traineeship with Golden West Apprenticeships you will: - Abide by the terms and conditions of the Training Contract. - Complete Golden West Apprenticeships inductions. - Perform work in a satisfactory manner. - Commit to and complete the Training Plan in the timeframe allocated by completing theory based assessments and demonstrating skills through competency based assessments to the best of your ability. - Comply with registration relevant to your field of work, in particular the Further Education and Training Act and the Work Health and Safety Act.
For a further position description and too apply, CLICK HERE.

Conservation and Land Management Work Skills Traineeships
Location: Roma
Mode: Full-time
Expected Duration: 6 months
These traineeships are full-time for 18-22 weeks' duration and aim to provide an ongoing cultural education and promotion space for the Aboriginal and broader communities. The successful applicants will take part in a project developed to provide key infrastructure to support long term caring for country activities, training opportunities for young Aboriginal people in Conservation and Land Management and development of cultural tourism and educational programs. This will include the Roma Refuse Site Enhancement Project with landscaping, gardening, vegetation enhancement and irrigation systems.
View full position description and too apply, CLICK HERE.

                                Too see available vacancies, follow this link.




Westpac Group - 
Availability across Australia
School Based Traineeship
Full Time Traineeship
________________________________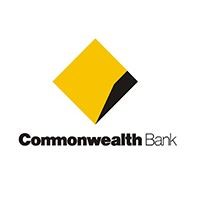 Commonwealth bank
NSW, QLD, WA
School Based Traineeship
Full Time Traineeship
_____________________________________

NAB
NT, QLD, SA, WA, VIC, TAS
School Based Traineeship
Full Time Traineeship
 _____________________________________

ANZ
Availability across all of Australia
School Based Traineeship
Full Time Traineeship
 ______________________________________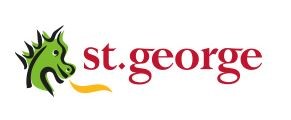 St George Bank
NSW, QLD, SA, WA, ACT
School Based Traineeship
Full Time Traineeship
_______________________________________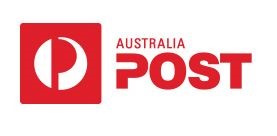 Australia Post
Availability across all of Australia
School Based Traineeship
Part Time Traineeship
Work Skills Program
_______________________________________

Qantas
Availability across all of Australia
_______________________________________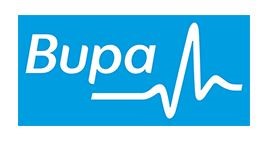 BUPA
Availability across all of Australia
_______________________________________

Westfield (Scentre Group)
QLD, SA, VIC
_________________________________________


Uniting Care Traineeship Opportunities
To meet the needs of our ever-increasing workforce and to continue our ongoing commitment to Reconciliation and meaningful employment opportunities for Aboriginal and Torres Strait Islander people UCQ have developed an Aboriginal and Torres Strait Islander Traineeship program. The program supports individuals who have a passion for community and health services to gain practical on-the-job training in areas spread across our organisation. Our traineeships are supported by formal training and qualifications through a Registered Training Organisation and will provide you with ongoing mentorship to assist you in achieving a long-term career within your chosen field. If successful in a traineeship with UnitingCare Queensland you will be supported in a culturally safe environment with mentors who will guide you in your traineeship journey.
With over 100 Apprenticeship and Traineeship opportunities listed, the Australian Apprenticeship Support Network is a great resource.  To view the full list of current apprentice and trainee vacancies Follow this link.............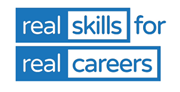 BUSY At Work is an established and trusted not for profit organisation providing career opportunities to job seekers through apprenticeship, employment and community programs. Our reputation as leading providers of apprenticeship services, job services, Indigenous employment programs, school based programs, mature aged worker programs and disability employment who meet the needs of industry, is second to none.

East Coast Apprenticeships is a proud traditional Group Training Organisation that employs Apprentices and Trainees in all industry areas. We place our Apprentices and Trainees with successful companies where they learn their selected trade. East Coast Apprenticeships are a community-based not for profit organisation that services Host Employers and Job Seekers looking to obtain Apprenticeships and Traineeships all over Queensland.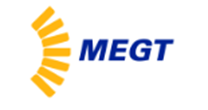 MEGT has been supporting employers, apprentices, trainees, job seekers and students for 35 years.
We provide quality employment and training solutions that make a positive difference to our community.
Employment & Training Links
Yalga-Binbi Institute  

Get your training off to a great start at Yalga-Binbi Institute (YBI) Bundaberg and Gladstone. PCCC Works very closely with YBI and we're looking forward to more training opportunities becoming available through 2019.
For more information contact compliance.manager@gidarjil.com.au or call (07) 4159 5276
Some other links and opportunities
Indigenous Employment Australia 
Telstra Indigenous Employment Site
JOB REQUIREMENTS
• Sound level of literacy and numeracy skills, applicants may be required to undertake pre-employment literacy and numeracy tests
• Sound numeracy, keyboard, telephone technique, written and verbal communication skills
• Demonstrated strong work ethic and reliability
• Ability to work in multi-disciplinary teams as well as autonomously
• Following regulations and safety procedures and providing assistance to others when necessary
• Year 12 Certificate of Education.
• Must be able to pass a police check
Apprentice Engineering Tradesperson (Electrical) - (Identified)
Senior Project Officer (CQ)
Apprenticeship Type
Full Time
Apprenticeship Type
Full Time
Medical Receptionist
Business Administration Traineeship (Identified Position) Corporate Services
Torres Strait Islander Cultural Liaison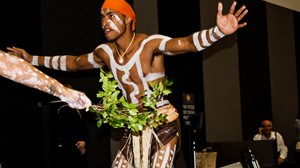 Our Journey
The long journey to Native Title and Self Determination.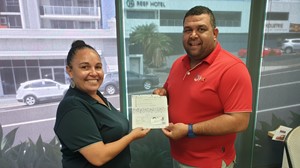 Programs for our mob
Dedicated programs to help PCCC People through Education, Employment, Elders assistance, White Goods and Remembering our loved ones. 
STAY UP TO DATE
Get the latest updates on Events, Programs, Job and much more