Employment & Training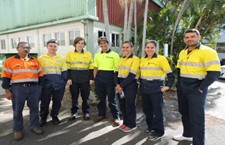 With the support of our dedicated Employment & Training industry partners and deadly groups like Gidarjil, Byellee Aboriginal

Corporate and Taribelang Aboriginal Corporation, PCCC is increasingly able to connect our people with real opportunities on and off country. We are committed to implementing the principals of the PCCC Indigenous Workforce Strategy and promoting career and job opportunities to our membership and broader network.
Assistant Project Officer - First Nations COVID-19 Response (Identified)
Gold Coast Hospital & Health Service
Location: Gold Coast, QLD
An opportunity has become available for an Assistant Project Officer - First Nations COVID-19 Response (Identified) to join Gold Coast Health (GCH) where the focus of our 10 000-strong team is on providing world-class health care to over 550,000 people living in the Gold Coast, and northern New South Wales region of Australia.
 You will 
Utilize project methodology in supporting project management teams to deliver tasks and activities and budget including the ability to apply project management principles 
Liaise and communicate with a range of internal and external stakeholders in relation to project delivery, monitoring and reporting 
Provide accurate and timely information by appropriately gathering and sourcing information for analysis, completing analysis and producing reports
Maintain risks and issues registers and coordinate the review of risks and issue
For further information and to apply, CLICK HERE 
Closing Date: Tuesday, 9th March 2021

Mental Health - Support Worker (Identified)
Location: Brisbane, QLD  
The Mental Health Support Worker is required to:
Provide a holistic approach to treatment to address the ongoing psychological and social needs of Aboriginal and Torres Strait Islander people and their closest supporters; 
Coordinate access to support services that are tailored to the client's individual circumstances;
Support options for the client and their closest supporters that include one on one peer support or support groups.
Perform intake and assessment functions and develop Support Plans outlining goals as identified by the client in supporting the individual in their recovery and healing journey;
Maintain the professional standards and ethics of Gallang Place, which includes commitment to client confidentiality, client rights, professional development, quality improvement practices and integrity of service delivery (culturally-aware and trauma-informed practices).
Ensure service delivery is aligned with cultural practices and the recovery-focused approach.
Complete all reports in a timely manner.
Ensure regular attendance at team and staff meetings
For further information and to apply, CLICK HERE 
Closing date: 23rd March, 2021 
Program Facilitator
Location: Bundaberg, QLD 
Full time position 
The Facilitator will be an independent self-starter with capacity to support and lead local Aboriginal students and community groups to engage in the program and benefit from improved health and social outcomes.
Key Responsibilities include:
Actively identify and encourage potential new groups to participate in the program
Engage with sponsors, suppliers and schools /community groups
Coordinate the promotion and communication of the local Program Schedule
Coordinate all program delivery logistics
Undertake delivery of the specified Program Modules in line with qualifications; typically including the Food Hygiene, Cooking and Food planning and budgeting modules
Support the delivery of the Nutrition, Social Inclusion & Emotional Health and Physical Activity modules
Undertake the distribution of program surveys and their collection
For further information and to apply, CLICK HERE
Closing date: 5th March, 2021 

Aboriginal Torres Strait Islander Liaison Officer
Location: Gold Coast, QLD
The role is based in Southport and is part of a small, committed multi-disciplinary team and will be supported by an enthusiastic Team Leader and collaborative team.
Duties and responsibilities include but are not limited to:
Provide direct advice to Clinicians on culturally sensitive practice and high-level advice to Management regarding issues relevant to Aboriginal and Torres Strait Islander young people on the Gold Coast
Ensuring headspace Southport provides a safe and respectful environment for Aboriginal and Torres Strait Islander young people
Provide one-on-one non-clinical support to Aboriginal and Torres Strait Islander young people including warm referral pathways internally and externally
Advocate on behalf of young people with other workers, schools and employers, and other services as required; providing a bridge to additional supports
For further information and to apply, CLICK HERE
Closing date: 5.00 pm, Monday, 8 March 2021
Caseworker (Identified)
Location: Brisbane, QLD
Key duties include:
• Delivering best practice statutory casework services to young people through the implementation of a standardized risk assessment tool and intervention skills to develop, facilitate, implement and evaluate culturally appropriate intervention
• Identifying individual case needs, appropriate programs and services to address those needs and ongoing management of cases to ensure clients have maximum opportunities to address their offending behavior whilst maintaining positive self-development opportunities for young people in accordance with relevant legislation, policies, practices and procedures
• Fostering an environment that enables external involvement and access, and internal practices that provide as far as possible for normalized living and working environments in the Centre
• Actively participating in the suicide risk assessment process for young people and ensuring this information and information on specific case management issues are incorporated into a Case Plan for all young people
Applications to remain current for twelve months.
For further information and to apply, CLICK HERE
Closing Date - Friday, 05 March 2021
Peer Support Worker - Hepatitis C (ATSI Identified Position)
Location: Brisbane, QLD 
Part time: 19 Hours 
The Hepatitis C Community Peer Support Worker will be responsible for providing support, information and education to people who inject drugs (PWID) who are seeking, or on Hepatitis C treatment within the community.
What we're looking for: 
A demonstrated understanding of the issues affecting Aboriginal and/or Torres Strait Islander people
An ability to communicate sensitively and effectively with Aboriginal and/or Torres Strait Islander people
Willingness to work with various stakeholders; including people who use substances, organization's and health workers
Lived experience of drug use and/or identification with the community of people who use drugs
Lived experience and/or knowledge of Hepatitis C treatments is desirable
For further information and to apply, CLICK HERE 
Closing date: Monday 7 March 2021
Legal Support Officer (ATSI Identified Position)
Location: Cairns, QLD
The Legal Support Officer is responsible for providing invaluable paralegal support to our solicitors in relation to a client's legal matter. Our Legal Support Officers also deliver holistic support services, which address a client's non-legal emotional and social needs.
 Guided by QIFVLS' own Legal & Case Management Practice Standards, your duties will include, but are not limited to:
Provide high-quality para legal administration support to assist the legal team
Maintain accurate and relevant client records
Presenting community education sessions
Stakeholder engagement, networking and liaising with community organization's
Attend, participate and presenting to forums in a manner consistent with QIFVLS standards
For further information and to apply, CLICK HERE
Closing Date: 5pm Friday 26 February 2021
Identified Youth Practitioner
Location: Brisbane 
Our customer is a leading health and family - based service providing a holistic approach to the wellbeing and needs of the Aboriginal and Torres Strait Islander community in Brisbane and surrounding areas. Our customer is dedicated to providing quality health care around key areas such as GP services, dental, mental health, child/family and maternal health, optometry, podiatry, dietary and other primary health care needs.
Key Responsibilities
Youth practitioners develop, implement and execute the care plan of young people and coordinate a holistic approach to achieve the following program objectives:
Connect to positive family support
Get a job or engage in training or education
Lead a healthy and violence free life
Have a safe, stable place to live
For further information and to apply, CLICK HERE 
Logistics Administrator - Identified position
Location: Cairns, QLD
This is a contract role and an Identified position and it is therefore a genuine occupational requirement that the person is of Aboriginal or Torres Strait Islander descent.
As a Logistics Administrator you will work closely with managers, team members and Traditional Land Owners providing a critical link between stakeholders and ensuring high quality service delivery at all times. In this fast paced and diverse role you will be responsible for:


Making travel and accommodation bookings for staff and clients
Facilitating support for meetings as directed by managers
Organizing, booking and maintaining travel registers, asset registers and Cab charge registers
Booking venue and catering suppliers for meetings
Maintaining communication with Traditional Owners including advising meeting agendas
Assisting with meeting preparation and meeting minutes
For further information and to apply, CLICK HERE 
Customer Sales Consultant
Location: Mackay, QLD
We are looking for a part-time (20 hours per week) Customer Sales Consultant to join the team in our Mackay store on a permanent basis. In this role, you will deliver better health to our customers and to Australia through our provision of health services, our health system advocacy, and our work in the community. We have been developing new ways of working to adapt to the effects of COVID-19: our commitment is to ensure the safety and security of employees within our retail stores.
Your every day:
Not every day at Medibank will be the same and being adaptable is the key to success. Some of the best elements of this role include:
Finding sales opportunities, while building rapport with our community and making sure you are providing solutions to our customers' needs.
Engaging and interacting with our members in-person, over the phone and online.
Opportunity to make health insurance simple and easy for our customers to understand.
Contributing to the continuous improvement of our store culture, that promotes an empowered, result-driven, quality and team focused environment.
Involvement in corporate sales events off-site and building strong relationships with external stakeholders.
For further information and to apply, CLICK HERE 
CIVIL OPERATORS AND PIPELAYERS FOR IMMEDIATE START
‼ NEEDED FOR IMMEDIATE START ‼
Location: Terminus Park, Mackay
Ochre Australia is a local Indigenous Labor Hire company with strong connections to the CQ region and is currently seeking suitable skilled and experienced candidates to fill the following positions for immediate start:
 Excavator Operators (sub division and road experience)
Truck Driver (HC and MC License required)
Pipe Layers
Applicants must have the following:
Proven experience in Civil Construction
Relevant Tickets / Certificates of Competency to operate
Current manual drivers' license
Construction Induction white/blue card
If you would like to work for a team that cares about you and your community and are interested in these roles and would like more information please email a cover letter and your resume to kerrod@ochreaus.com.au or call Kerrod Toby on 0419 025 119
Male Disability Support Worker (Indigenous Identified)
Workplace location: TOWNSVILLE QLD
If you are a person with a kind, patient and empathetic nature, and willing to provide with your upmost care, carrying a positive can-do attitude; then this role could be a match for you. 
 
Eligibility Criteria:

Minimum 6 months paid experience supporting people with disabilities.
QLD - Current 'Paid' Blue Card
QLD - Current Yellow Card or Disability Worker Screening Clearance
Have a current First Aid and CPR Certificate
Cert III in Disability or Individual Support or higher will be highly regarded
Current Drivers License and own reliable vehicle
Full comprehensive care insurance
Smartphone (iOS or Android)
For further position description and to apply, CLICK HERE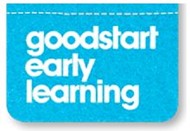 Torres Strait Islander Cultural Liaison
Location: WOREE, CAIRNS, QLD, AU, 4870
About the Role
We are looking for a Torres Strait Islander Cultural Liaison to support the implementation of Goodstart's Reconciliation Action Plans (RAPs) and the further development of cultural safety across Goodstart.
This role is focused on ensuring Torres Strait Islander children, families and Goodstarters experience culturally safe and supportive learning and working environments and to build our connections outside of our centre into the Torres Strait Islander community
*This is an identified Torres Strait Islander position. This role is a full time, permanent position working at our Cairns Head Office*
If you would like a copy of the PD please email Alysse Giudice - agiudice@goodstart.org.au
To Apply & Learn More, Click Here
Apprenticeships, Bursaries, Scholarships & Traine

eships 2020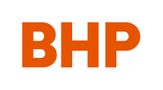 Indigenous Opportunities | BMA Traineeship Program | Queensland
Job Location: Mackay, QLD 
We are eager to connect with enthusiastic, motivated, and adaptable Australian Aboriginal & Torres Strait Islander people wanting to learn new skills and embark on a career within the mining industry, this is an opportunity to be part of something big! 
To be successful in our Traineeship you will have: 
Identify as an Australian Aboriginal or Torres Strait Islander person
An overriding commitment to health, safety, environment responsibility, and sustainable development
A strong desire to learn and develop a range of new skills associated with your chosen field
Motivation to achieve individual and team goals and objectives with a willingness to actively contribute to attain results
Ability to work collaboratively as part of a team alongside a range of diverse individuals
As residential roles, Trainees will be required to live within in a safe driving distance from our Operations aligned with our Fatigue Management policies. Accommodation and travel is not provided for these positions. 
For further information and to apply, CLICK HERE 
Application close date: Monday 1st March, 2021
(Please note late applications will not be accepted)
Business Admin Trainee (Indigenous Identified)
Job Location: Brisbane, QLD
Alchemy Recruitment Consulting is pleased to announce a new vacancy for a casual based Business Admin Trainee. This opportunity is only open to those that identify as Aboriginal or Torres Strait Islander. This role is based in Brisbane, part-time hours are available.
Duties and Responsibilities (required but not limited to):
The Mining Production Engineer will join the Technical Services team and will be responsible for all aspects of design, scheduling and planning on site. Key functions include the design of mining and dumping locations, access and haul road design and drainage design within and around the pits.
Skills and experience required:
Document control
Planning and scheduling
Quality assurance
Project reporting
Financial management and forecasting
For a further position description, CLICK HERE.
If you're interested  submit your resume and cover letter or for further information, please contact Jacob on:

Indigenous Social Media Trainee
AFL SportsReady believes in a fair and united Australia, where Aboriginal and Torres Strait Islander people have the same opportunities and access to education, training and employment as other Australians. Through Warumilang, (AFL SportsReady's Indigenous Program), our vision is to provide opportunities for young Aboriginal and Torres Strait Islander people to start their careers with confidence, qualifications and skills.
DUTIES & RESPONSIBILITIES
Working closely with the Content and Social Media Coordinator, you will:
Assist in the management of multiple social media accounts with the aim to increase engagement, following and traffic to website 
Help create creative content on Facebook and Instagram
Help us improve our connection with community through meaningful content and story telling
Assist in the reporting of social media advertising campaigns
Be actively involved in meetings and discussions to assist in the planning of campaigns, compare results and provide insights and expertise
Brainstorm new ideas and tactics to help drive engagement across all social media channels
Assist in updating the website via Wordpress
General administration duties 
For further position description and to apply, CLICK HERE
Applications for this position will close: February 26, 2021 - unless filled sooner
Cafe Trainee - Indigenous Opportunity
About the Opportunity 
You will join a small team who are responsible for operating our Café at the Port Central precinct that is visited by our employees, other employees within the Port Community, as well as members of the public. Working away from the CBD has many benefits – we're keen to make sure that access to wholesome nutritious food and exceptional coffee is one of them!  We're looking for a passionate individual who is ready to start their hospitality career and work towards gaining a qualification. 
As the Café Trainee, your key responsibilities will include: 
Ensuring the café continues to connect personally with its customer base by providing exemplary customer service. 
Ensure you always maintain the highest standards of hygiene and cleanliness whilst complying with Industry standards and requirements. 
Prepare and serve wholesome food that keeps people coming back for more!   
Prepare hot and cold beverages including tea and coffee by following prescribed recipes and preparation techniques for coffee drinks, such as, espresso, espresso lungo, caffe latte, and cappuccino. 
Assist with stock inventory, use of EFTPOS/ cash handling in line with all internal processes and policies. 
About you  
 Our ideal candidate will be an energetic, passionate individual, who is motivated by this opportunity. Are you someone that: 
Has a learning mindset and ready to start their hospitality career or gain a Certificate III in Hospitality 
Has had some experience working in hospitality, however this is not essential  
Is an effective communicator both verbal and written, able to provide a friendly manner especially during busy periods 
Is open to using technology to communicate menus, daily specials and embrace change 
Ability to work in a small team whilst working autonomously 
These roles have been identified for Aboriginal and Torres Strait Islander applicants as part of an EEO measure. 
For further position description and to apply, CLICK HERE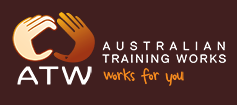 \
Aboriginal and Torres Strait Islander Traineeship Program
Department of Housing and Public Works
Traineeship availability varies by region and will be in the following disciplines:
Business Administration
Community Services
Information, Digital Media and Technology
Social Housing
Traineeships will be available in the following regions:
Central Queensland (Bundaberg, Maryborough)
Northern Queensland (Cairns, Mackay, Townsville, Thursday Island, Northern Peninsula Area)
South East Queensland (Brisbane, Gold Coast, Sunshine Coast)
South West Queensland (Ipswich, Toowoomba)
A combination of full-time and school-based traineeships are available.
CLICK HERE to view position descriptions and how to apply.

Aboriginal and/or Torres Strait Islander Primary Health Care Traineeship
Position Title: Aboriginal and/or Torres Strait Islander Primary Health Care 
Qualification Type: Traineeship
Location: Roma
Mode: School-based
Expected Duration: 12 months
This is an identified position in accordance with the equal opportunity measure under section 105 of the Anti-discrimination Act 1991.
Position Overview:
The purpose of this Aboriginal and/or Torres Strait Islander Primary Health Traineeship in Roma is to provide the successful applicant with the opportunity to develop skills and knowledge through completing on the job working experience and training with an employer whilst completing a nationally recognised course of training through a registered training organisation.
Position Requirements:
To fulfil the requirements of Aboriginal and/or Torres Strait Islander Primary Health Traineeship with Golden West Apprenticeships you will: - Abide by the terms and conditions of the Training Contract. - Complete Golden West Apprenticeships inductions. - Perform work in a satisfactory manner. - Commit to and complete the Training Plan in the timeframe allocated by completing theory based assessments and demonstrating skills through competency based assessments to the best of your ability. - Comply with registration relevant to your field of work, in particular the Further Education and Training Act and the Work Health and Safety Act.
For a further position description and too apply, CLICK HERE.

Conservation and Land Management Work Skills Traineeships
Location: Roma
Mode: Full-time
Expected Duration: 6 months
These traineeships are full-time for 18-22 weeks' duration and aim to provide an ongoing cultural education and promotion space for the Aboriginal and broader communities. The successful applicants will take part in a project developed to provide key infrastructure to support long term caring for country activities, training opportunities for young Aboriginal people in Conservation and Land Management and development of cultural tourism and educational programs. This will include the Roma Refuse Site Enhancement Project with landscaping, gardening, vegetation enhancement and irrigation systems.
View full position description and too apply, CLICK HERE.

                                Too see available vacancies, follow this link.




Westpac Group - 
Availability across Australia
School Based Traineeship
Full Time Traineeship
________________________________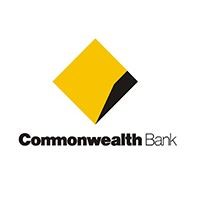 Commonwealth bank
NSW, QLD, WA
School Based Traineeship
Full Time Traineeship
_____________________________________

NAB
NT, QLD, SA, WA, VIC, TAS
School Based Traineeship
Full Time Traineeship
 _____________________________________

ANZ
Availability across all of Australia
School Based Traineeship
Full Time Traineeship
 ______________________________________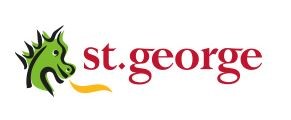 St George Bank
NSW, QLD, SA, WA, ACT
School Based Traineeship
Full Time Traineeship
_______________________________________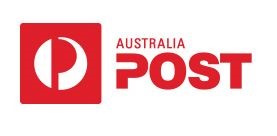 Australia Post
Availability across all of Australia
School Based Traineeship
Part Time Traineeship
Work Skills Program
_______________________________________

Qantas
Availability across all of Australia
_______________________________________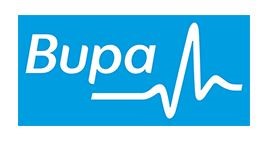 BUPA
Availability across all of Australia
_______________________________________

Westfield (Scentre Group)
QLD, SA, VIC
_________________________________________


Uniting Care Traineeship Opportunities
To meet the needs of our ever-increasing workforce and to continue our ongoing commitment to Reconciliation and meaningful employment opportunities for Aboriginal and Torres Strait Islander people UCQ have developed an Aboriginal and Torres Strait Islander Traineeship program. The program supports individuals who have a passion for community and health services to gain practical on-the-job training in areas spread across our organisation. Our traineeships are supported by formal training and qualifications through a Registered Training Organisation and will provide you with ongoing mentorship to assist you in achieving a long-term career within your chosen field. If successful in a traineeship with UnitingCare Queensland you will be supported in a culturally safe environment with mentors who will guide you in your traineeship journey.
With over 100 Apprenticeship and Traineeship opportunities listed, the Australian Apprenticeship Support Network is a great resource.  To view the full list of current apprentice and trainee vacancies Follow this link.............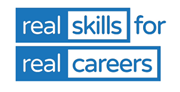 BUSY At Work is an established and trusted not for profit organisation providing career opportunities to job seekers through apprenticeship, employment and community programs. Our reputation as leading providers of apprenticeship services, job services, Indigenous employment programs, school based programs, mature aged worker programs and disability employment who meet the needs of industry, is second to none.

East Coast Apprenticeships is a proud traditional Group Training Organisation that employs Apprentices and Trainees in all industry areas. We place our Apprentices and Trainees with successful companies where they learn their selected trade. East Coast Apprenticeships are a community-based not for profit organisation that services Host Employers and Job Seekers looking to obtain Apprenticeships and Traineeships all over Queensland.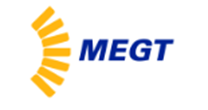 MEGT has been supporting employers, apprentices, trainees, job seekers and students for 35 years.
We provide quality employment and training solutions that make a positive difference to our community.
Employment & Training Links
Yalga-Binbi Institute  

Get your training off to a great start at Yalga-Binbi Institute (YBI) Bundaberg and Gladstone. PCCC Works very closely with YBI and we're looking forward to more training opportunities becoming available through 2019.
For more information contact compliance.manager@gidarjil.com.au or call (07) 4159 5276
Some other links and opportunities
Indigenous Employment Australia 
Telstra Indigenous Employment Site
JOB REQUIREMENTS
• Sound level of literacy and numeracy skills, applicants may be required to undertake pre-employment literacy and numeracy tests
• Sound numeracy, keyboard, telephone technique, written and verbal communication skills
• Demonstrated strong work ethic and reliability
• Ability to work in multi-disciplinary teams as well as autonomously
• Following regulations and safety procedures and providing assistance to others when necessary
• Year 12 Certificate of Education.
• Must be able to pass a police check
Apprentice Engineering Tradesperson (Electrical) - (Identified)
Senior Project Officer (CQ)
Apprenticeship Type
Full Time
Apprenticeship Type
Full Time
Medical Receptionist
Business Administration Traineeship (Identified Position) Corporate Services
Torres Strait Islander Cultural Liaison
Applications Close: 11:59pm, Monday, 15 February 2021
Applications Close: 11:59pm, Monday, 15 February 2021
Applications Close: 11:59pm, Monday, 15 February 2021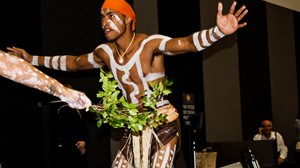 Our Journey
The long journey to Native Title and Self Determination.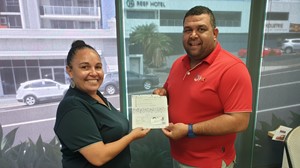 Programs for our mob
Dedicated programs to help PCCC People through Education, Employment, Elders assistance, White Goods and Remembering our loved ones. 
STAY UP TO DATE
Get the latest updates on Events, Programs, Job and much more