Links & Resources
While PCCC offers a range of opportunities there are also many other great resources, programs and support services available that may assist you. 
We've compiled a list of low/no interest loans/Savings Schemes/Grants, Scholarships and Assistance Programs that are available to the public that may be of interest to you or help someone you know in the community.
If there are any grants/funding/scholarships which you think we can add to this list please share with us.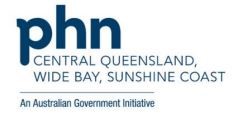 Aboriginal and Torres Strait Islander Cultural Competency for Health Professionals
Location: Gladstone, QLD 
When: Saturday, 28th May 2022
Click here to view the flyer or Click here to register

Women's Worry Up Program
The Women's Worry-Up Program is a Murri Women's Yarning Circle to empower participants by understanding anxiety, with sessions held on selected Mondays on the Sunshine Coast and Thursdays in Gympie. 
*Click locations above to view brochure*
If you have patients that can benefit from these sessions, call the Aboriginal and Torres Strait Islander Health Team on 5479 9608.

Housing & Employment (HEP) Program
Struggling to pay your rent whilst studying?
You may be eligible for the Housing and Employment Program, which provides financial and other supports for low income earners to sustain their tenancy while studying.
The Program is delivered by MAX Solutions, and is funded under the Qld Department of Communities, Housing and Digital Economy.
Click here to view the HEP flyer
For more information and to check eligibility, contact the Bundaberg Case Manager, Janelle, on 0459 097 145.

Resources and support for businesses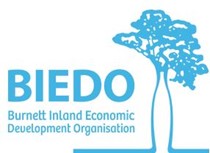 COVID-19 Resources & Information
There is significant and evolving information being distributed regularly by Federal, State and Local governments in response to the unfolding Coronavirus (COVID-19) situation.
This page of Biedo's website will serve as a central database of resources and information and will be updated regularly as the situation changes. Please check back regularly to access updated information.
Link to website: https://www.biedo.org.au/handup-covid19

Mob Strong Debt Help
Mob Strong Debt Help is a free legal advice service about money matters for Aboriginal and Torres Strait Islander peoples from anywhere in a Australia. Financial Rights Legal Centre specialise in the law about consumer loans (like credit cards, pay day loans, car loans and home loans), banking, debt recovery and insurance (like car, home, travel, life, funeral, pet insurance).
Financial Rights Legal Centre is a specialist community legal centre. They are non-government, non-profit organisation and provide information, advice and assistance to individuals and also argue for a fairer financial services market for consumers, particularly low income and disadvantaged consumers. 
Click here for further debt assistance

Payments and support for Indigenous Australians
ABSTUDY can help you and your family with study, Australian Apprenticeship or traineeship costs, as well as travel.
Relocation Scholarship can help if you need to move to, or from, a remote or regional area to study. It's paid once a year.
Student Start-up Loan is a voluntary loan you can get up to twice a year. You can get it if you're an eligible higher education student. It can help you buy study related items like textbooks.
Tertiary Access Payment helps students with the cost of moving from an outer regional or remote area for tertiary study.
Assistance for Isolated Children Scheme can help you with the extra study costs for your children. It's for people who can't go to a state or public school on a daily basis because they either:

live in an isolated area
have a disability or special education need.

You may also be able to get Remote Area Allowance if both of the following apply:

you get one of our payments
you live in a remote area.

Centrepay helps pay bills and expenses as regular deductions from your Centrelink payments. This can make it easier for you to budget
Click here to view further information & other Australian Government support services
NILS (No Interest Loan Scheme) - No longer available
The StepUP program is no longer available.   
Existing clients can continue to repay their loans until final completion.
 If you are an existing StepUP client and require assistance with your loan, you will continue to be supported by the NAB and can call them directly on 1800 701 599 with any queries.  Interpreters are available if required.
Aboriginal and Torres Strait Islander clients can access NAB support directly on 1800 966 100.

Victim Assist Queensland
Victim Assist Queensland provides financial assistance to victims of violence that happened in Queensland. Learn more about how to make a claim and how to claim urgent expenses.