Links & Resources
While PCCC offers a range of opportunities there are also many other great resources, programs and support services available that may assist you. 
We've compiled a list of low/no interest loans/Savings Schemes/Grants, Scholarships and Assistance Programs that are available to the public that may be of interest to you or help someone you know in the community.
If there are any grants/funding/scholarships which you think we can add to this list please share with us. 
Yalga-Binbi Institute Newsletter IV 2020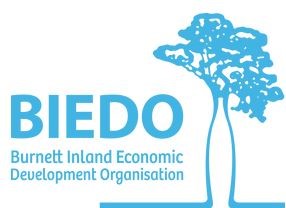 COVID-19 Resources & Information
There is significant and evolving information being distributed regularly by Federal, State and Local governments in response to the unfolding Coronavirus (COVID-19) situation.
This page of Biedo's website will serve as a central database of resources and information and will be updated regularly as the situation changes. Please check back regularly to access updated information.
Link to website: https://www.biedo.org.au/handup-covid19


Social Enterprise Grants to fund businesses with a mission 
Queensland social entrepreneurs are set to receive a booster shot.
The Queensland Government's Social Enterprise Grants Program will provide between $5000 to $50,000 to social enterprises, enabling access to professional advice and support in the critical early stages of establishing and growing a business, and to assist in testing ideas in the market or using technology to achieve reach and mission.
Social enterprises can be non-profit, for-profit or hybrid businesses that exist to benefit the public and community and are established to address a range of cultural, social and environmental issues.
To be eligible for a grant, social enterprises must be based in Queensland and:
 

be led by an economic, social, cultural or environmental mission consistent with a public or community benefit

 

trade to fulfil their mission and derive more than 50% of their income from trade, and

 

reinvest the majority of any profit or surplus into the fulfilment of their mission.
For full eligibility guidelines, terms and conditions visit the program's website.
Grant applications close Monday 2 December 2019.
For more information about the grants or advice on a submitted application, phone 1300 654 687 or email grants@desbt.qld.gov.au.

Grants and financial assistance
https://www.bundaberg.qld.gov.au/community/grants-financial-assistance-1/8
COMPANY NAME

ASSISTANCE INFORMATION & LINK

NILS

No Interest Loan Scheme

NILS provides individuals and families on low incomes with access to safe, fair and affordable credit. To be eligible for NILS you must have a Health Care Card or earn less than $45,000 a year (after tax). Loans cannot be used for cash, bond, rent arrears, debt consolidation, holidays or bills.

NILS is offered by 178 local community organisations in over 600 locations across Australia. Chances are there'll be a local NILS provider near you.

 

Link: http://nils.com.au/

StepUp

 

StepUp is a low interest loan for people on low incomes who have difficulty accessing credit from a bank. You can borrow from $800 – $3,000 with up to three years to pay it back. There are no fees.

Microfinance workers will help you to collect the documents you need, complete the application and help make sure that you can afford to repay your loan. Loans can be held in individual or joint names.

These loans are to help people to improve their quality of life and are provided on a not-for-profit basis.

 

The AddsUp Saving Plan

 

 

 

The AddsUP Savings Plan is a partnership between Good Shepherd Microfinance and NAB, that encourages NILS and Step-up clients to develop positive, long-lasting savings habits.

As part of managing their loan repayments, NILS and Step-up clients often develop valuable budgeting and savings strategies. By the time their loans are repaid, many clients have greater control of their finances than ever before.

The AddsUP Saving Plan encourages people to maintain their budgeting and savings measures after they've paid off their NILS or StepUP loans by matching their savings of $500, dollar for dollar.

 

Link: http://goodshepherdmicrofinance.org.au/services/addsup-savings-plan/

The EITAAP Grant

 

Funding is available for athletes, coaches, managers or officials to assist with out-of-pocket travel and accommodation expenses when attending eligible national championships or international competitions.

Please note the ASC is accepting EITAAP applications for eligible events held up to 30 June 2017.  Applicants may apply up to two months after the competition has taken place but paid receipts for out-of-pocket travel and accommodation expenses must be supplied with an application.

The ASC is not currently in a position to process EITAAP funding applications for events beyond 30 June 2017.  Information regarding applications for events being held from 1 July 2017 will be published in due course.  

 

Link: http://www.ausport.gov.au/ais/grants_and_funding/eitaap

IBA

Housing Loans

IBA makes buying a home a realistic option for many Aboriginal and Torres Strait Islander individuals and families with its targeted housing loan finance products. By providing this type of finance, IBA makes an important contribution to closing the gap between the Indigenous and non-Indigenous home ownership rates. IBA helps make this a reality for many of its Indigenous customers who want to buy their first home but cannot qualify for loans from a bank, credit union or other specialised lender. IBA offer a range of affordable housing loan products to eligible customers to assist them buy or build a home.

 

Ph: 1800 107 107

 

IBA

Business Loans

 

 

IBA assists Aboriginal and Torres Strait Islander peoples to access the skills, knowledge and resources required to start and grow viable and sustainable businesses. We may also work with you to develop an action plan that will assist and better equip you to make informed decisions about your business future. Our locally based staff can work closely with you to support and guide you through your business journey in meeting the challenges of developing a successful business.

 

Queensland Housing Finance Loan

 

May be available for Queenslanders who can afford to buy or build a home but cannot get private finance from a bank or building society. This loan can be used to buy an established house, unit, town-house or duplex, or to build a house

Link:

https://www.qld.gov.au/housing/buying-owning-home/qld-housing-finance-loan/

Queensland First Home Owners Grant

 

In 2016, the Queensland Government increased its grant for first home owners who are buying or building a new home. Previously known as the Great Start Grant, those eligible will receive a one-off payment of $20,000. The Queensland First Home Owners' Grant is a state government initiative to help first home owners to get their new first home sooner. Depending on the date of your contract, you'll get $15,000 or $20,000 towards buying or building your new house, unit or townhouse (valued at less than $750,000). You can even buy off the plan or choose to build yourself.

 

Link:

 

 

 

 

 

Indigenous Scholarships

 

Here you will find a list of scholarships available for Aboriginal and/ or Torres Strait Islander students of, or currently studying at, universities, TAFEs or registered training organisations (RTO's). The Indigenous Scholarships Portal is part of The Aspiration Initiative (TAI), a collective of education projects focused on changing the conversation about what is possible for Indigenous Australians in relation to academic achievement.

 

Link:

https://www.indigenousscholarships.com.au/#/nav/landing-page

Saver Plus

 

Save Plus assists individuals and families on lower incomes to build assets and improve financial capability, and has supported thousands of lower income earners to develop a lasting savings habit.

 

Participants make regular deposits towards a savings goal over a 10-month period and attend workshops to build their financial management skills. When participants reach their savings goal, ANZ matches the amount – up to $500 – towards education costs including uniforms, text books, laptops, sports equipment, music tuition, TAFE or apprenticeship costs, and much more.

 

Link:

Home Energy Emergency Assistance Scheme

 

HEEAS is a one-off payment of up to $720 to assist with a debt on an electricity or reticulated natural gas account. Households can only receive HEEAS once every two years. To receive this help, you must be financially responsible for paying the energy bill in your household. For more information follow link.

 

Link: https://www.ergon.com.au/retail/residential/support-programs/home-energy-emergency-assistance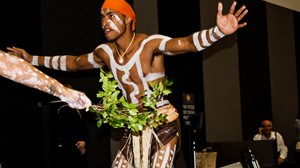 Our Journey
The long journey to Native Title and Self Determination.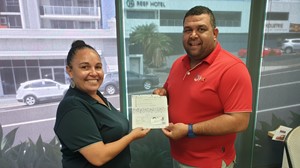 Programs for our mob
Dedicated programs to help PCCC People through Education, Employment, Elders assistance, White Goods and Remembering our loved ones. 
STAY UP TO DATE
Get the latest updates on Events, Programs, Job and much more