GPC ILUA Fund
GPC & PCCC Indigenous Land Use Fund​ 
An Indigenous Land Use Agreement (ILUA) has been established between the Port Curtis Coral Coast (PCCC) Native Title Claim Group and Gladstone Ports Corporation.  This voluntary partnership has been established to ensure the responsible and respectful management of the lands and sea on which we do business to deliver sustainable and mutual prosperity.
A fund has been established through the ILUA to support projects and initiatives that develop, educate and enhance the community and our environment.  The Fund is administered by an ILUA Implementation Committee consisting of four PCCC representatives and four GPC representatives.
APPLYING FOR ILUA FUNDING:
Applications are invited from the PCCC Community for funding under two payment areas:-
'Other Program Payments' and
'GPC Program Payments' (with conditions)
 Each area has criteria that must be addressed in funding applications, as outlined below.
'Other Program Payments'
Initiatives or programs funded under Other Program Payments must satisfy the following criteria:-
Involve the delivery of sound environmental, social, cultural and / or economic benefits, such as education, training and capacity building, community welfare, cultural awareness, development and empowerment outcomes. Such benefits must be shared across the PCCC claim group.
Examples of approved applications:-
Programs that protect and improve land and sea country
Programs which protect or improve cultural heritage
Programs that promote PCCC artists and/or musicians
'GPC Program Payments'
Initiatives or programs funded under GPC Program Payments must satisfy the following criteria:-
This funding must be spent on PCCC programs and initiatives delivered as part of GPC's usual and core operations and established capabilities.
GPC's Reconciliation Action Plan (RAP) is wholly funded by GPC and separate from any distributions under the ILUA.
Consistent with GPC's lawful obligations, reasonable corporate policies and intents, (from time to time) and the maintenance of GPC's reputation (including corporate and social reputation).
REQUESTS THAT ARE NOT CONSIDERED ELIGIBLE:
Personal assistance requests;
Activities that have already occurred;
Promotion of political parties and campaigns;
Activities that conflict with either the PCCC or GPC's values and priorities;
Activities outside of the PCCC native title area.
To apply to the ILUA fund we recommend you;
Review the  guidelines    
Familiarise yourself with the application process map and  
Complete the application form                                              

For more information visit the GPC website or email ilua@gpcl.com.au​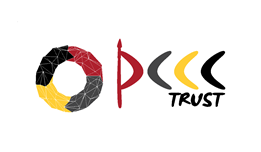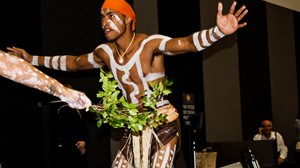 Our Journey
The long journey to Native Title and Self Determination.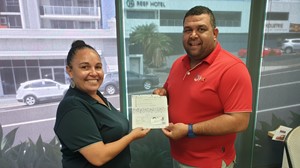 Programs for our mob
Dedicated programs to help PCCC People through Education, Employment, Elders assistance, White Goods and Remembering our loved ones. 
STAY UP TO DATE
Get the latest updates on Events, Programs, Job and much more