Education Grants & Scholarships
PRIORITY PROGRAMS                               

       
2022 Isis Central Sugar Mill Scholarship (NOW CLOSED)
PCCC Ltd and Isis Central Sugar Mill have two scholarships available to PCCC people enrolled in or planning to enrol in a full-time undergraduate academic program at a University in Queensland.
Two (2) annual grants of up to $10,000.00 per person and four weeks paid vacation placement with Isis Central Sugar Mill are available to successful PCCC applicants.
If you identify as a Traditional Owner of the Port Curtis region and are studying full time at a QLD University, please have a closer look at these deadly scholarship opportunities.
Applications close: 31st January 2022
Click here to view 2022 ICSM Scholarship Flyer
Education Priority 3. – Tertiary Education Scholarship Assistance Program ( NOW OPEN )
Twenty-four (24) grants of up to $5,000.00 per annum, are made available for PCCC members who are engaged in Cert IV, Diploma and  tertiary education at undergraduate and post-graduate levels, including Higher Degree Research students. 
Before completing and returning the form you must:
Read and meet the PCCC Ltd Funding Guidelines (see Attachment 1).
Ensure the entire application is completed by completing the Checklist on Page 3.
Please return your completed application via email to reception@pccctrust.com.au or via post to Port Curtis Coral Coast Trust Limited, PO Box 537, Bundaberg QLD 4670.
If you have any queries or require assistance to complete this form, please contact Port Curtis Coral Coast Limited office on (07) 4167 0037 or reception@pccctrust.com.au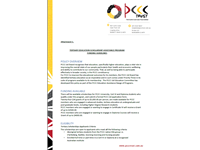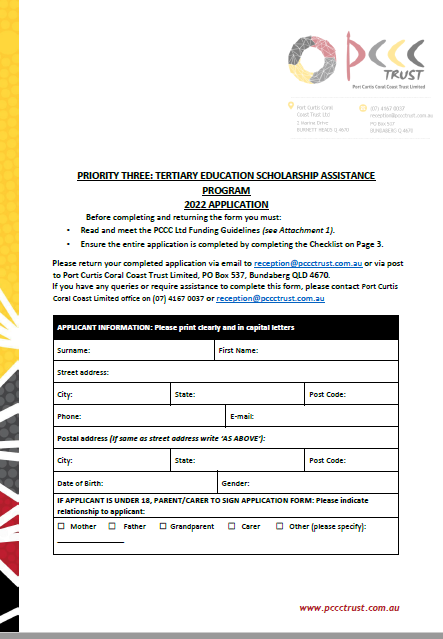 Education Priority 2. – Enhancement, Political, Social Cultural Engagement and Sporting (NOW OPEN)
Thirty (30) grants of, up to $3,000 each student per academic year.  To improve the educational outcomes for its members PCCC Ltd Board has identified – Enhancement, Political, Social and Cultural Engagement and Sporting as a central plank in its foundation of programs being offered to its membership.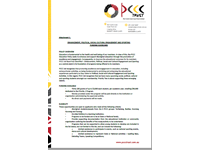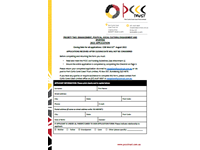 Education Priority 1. – Back to School Education Program 2022 (NOW CLOSED)
The Back to School Education Program is designed to provide assistance to Port Curtis Coral Coast Native Title Claimant families or carers, who have children attending School, from Prep through to Grade 12.
The program helps with the purchase and/or payment of school fees, school uniforms and school materials such as stationery and textbooks. Support is provided directly to suppliers (Schools, Stationery & Uniform Stores) with no direct payments or reimbursements being paid to individuals.
Please read the Back to School Education Program Terms and Conditions
If new to applying, please complete the application for New Applicants
If previously applied, please complete the application for Continuing Applicants
Ensure the entire application is completed before sending back to PCCC.
Program has commenced as of the 5th October 2021 & applications close 4th February 2022, 5PM.

 Funding Guidelines
Young Mob Learning Homework Club - Gladstone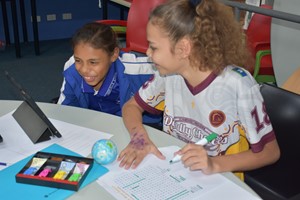 Come along to our Homework Club Gladstone mob. 
For many ATSI families, it is hard to find the time and energy to fit homework into an already jam-packed daily schedule, for some homelife can be chaotic, loud and full of distractions, therefore we are wanting to provide quality tutoring that supports our ATSI  community that will enhance the students approach to learning, overcoming academic challenges leading them to become independent learners.
All Aboriginal & Torres Strait Islander students are welcome!
All you need to bring is:
Your homework
A positive attitude
Venue: Clinton State School, Gladstone
When: Every Tuesday
Time: 3:30PM - 5:30PM
Homework Club Registration Form