Board Directors
Lurleen Blackman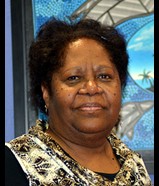 Lurleen Blackman is a traditional owner/descendent from the Toolooa Tribe of the Gurang Nation. Married to Merooni Warrior, Shayne Blackman a tribe also of the Gurang Nation. They have 4 children and 10 Grandchildren plus 2 nieces.
Lurleen worked for Yalga-binbi Institute for 24 years starting as an Administration Assistant eventually becoming the Director / Executive Officer. Due to health reasons Lurleen resigned.
Having been involved extensively over the last 20 plus years with like-minded communities/people in establishing Indigenous initiatives such as; RTO Services, Legal Aid Services, Drug and Alcohol Rehabilitation Services, Women's groups, Aged Care Services, Educational Facilities and Construction Companies.
Lurleen is an Applicant on the Port Curtis Coral Coast Native Title Claim. Her desire to represent the needs and aspirations of the Claim group are a strong motivator for participation at this level. Lurleen strives to ensure that the PCCC as a whole get the best possible outcome through each negotiation without compromising her own personal values, this is vital to her continuous involvement.
Kerry Blackman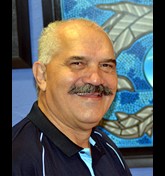 Kerry Blackman, a traditional owner /descendant of the Gurang and Gooreng Gooreng peoples. Kerry is a proud traditional owner of the Meerooni Clan of the Gurang people.
As a former ATSIC Commissioner and a Member of the National Council for Aboriginal Reconciliation and as an Aboriginal Leader of the Haggai Australian Aboriginal Leadership Council Kerry has over the years had extensive interaction with the Aboriginal and Torres Strait Islander Communities across Australia at a local Community, Regional, State and National Level.
Kerry has a detailed knowledge and understanding of the factors, both historically and contemporary affecting our people in terms of social justice and the chronic unemployment and Economic situation of our people.
"Our people are the most disadvantaged group on every socio-economic scale in Australia today and every effort must be made to alleviate this disadvantage the cash, land and assets we have derived from our Native Title Compensation benefits give us the greatest opportunity to move the next generation and the future generations out of poverty forever" – Kerry Blackman
---
Dean Sarra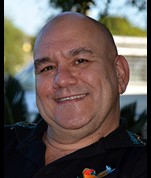 Dean Sarra was born in Bundaberg and is a proud Traditional Owner/Descendent of the Tarlibelang Bunda and Gooreng-Gooreng Nations. Dean has been a representative within the PCCC community as a Native Title Applicant since 2004 and is now as a Director of the PCCC Trust Ltd.
Dean has completed a Bachelor of Laws Degree at Griffith University and is undertaking Post Graduate Studies in Law. On completion, he will make an application to be admitted to the Bar in September 2017. He is currently employed by the Department of Defence and is a member of the Strategic Sustainment Group at the RAAF Base Amberley.  His interest in law developed over a span of 30 years in various roles within the public service and in private business. With his Law Degree, he plans to advocate on behalf of those members of our community that do not have a voice within the Judicial system. In his role as Director and a representative for the Tarlibelang Bunda, Dean is motivated to establish a lasting legacy for future generations of Traditional Owners within the PCCC.
---
Lee-ann Dudley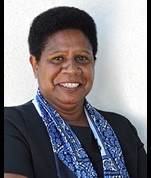 Lee-ann is a traditional Owner/Descendent of Byellee. Lee-ann is also of South Sea Islander and Torres Strait Islander heritage. Lee-ann enjoys playing hockey with friends on the weekends; watching Rugby League and reading.
Lee-ann has worked for Gladstone Ports Corporation for 21+ years and has held various positions within GPC during these times and is currently employed as the Community Relations Officer for Indigenous Affairs.
Lee-ann has been and continues to be an active member on the Board of Directors for Nhulundu Health Organisation in Gladstone and currently fills the role of Chair. Lee-ann is also a Director to the Central Queensland Aboriginal and Islander Community Controlled Organisation which help achieve optimum outcomes for Aboriginal and Torres Strait Islander people.
Matthew Cooke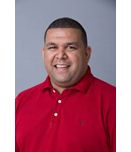 Matthew is a Traditional Owner/ Descendent of the Bailai (Byellee) people in Gladstone, Central Queensland.
Matthew is dedicated to fulfilling the elected roles of Native Title Applicant and Trust Director for the Port Curtis Coral Coast (PCCC), Matthew has a strong commitment and focus on delivering improved social and economic outcomes for the Bailai, Bunda, Gooreng Gooreng and Gurang people's. 
Matthew has been elected over the years as a Chairperson, Deputy Chair and Director on many various boards, National Aboriginal Community Controlled Health Organisation (NACCHO) and Queensland Aboriginal and Islander Health Council (QAIHC) to name a few. Matthew also fulfilled his role CEO of Nhulundu Wooribah Indigenous Health Organisation Inc., the Aboriginal Medical Service in Gladstone, for more than six years.
In 2007 Matthew was named Young Leader in Aboriginal and Torres Strait Islander Health and in 2008 received the Deadly Vibe Young Leader award. Matthew's active involvement spans all four levels of our Aboriginal and Torres Strait Islander Community Controlled Health Sector – national, state, regional and local.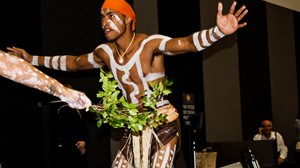 Our Journey
The long journey to Native Title and Self Determination.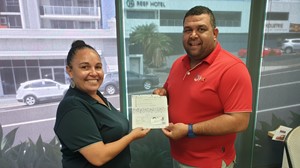 Programs for our mob
Dedicated programs to help PCCC People through Education, Employment, Elders assistance, White Goods and Remembering our loved ones. 
STAY UP TO DATE
Get the latest updates on Events, Programs, Job and much more